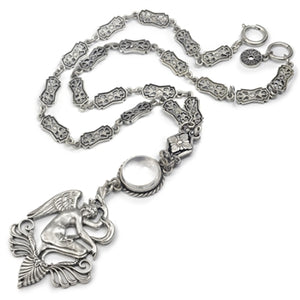 Gothic style winged Venus pendant dangles from a half orb of smooth polished
glass. Rising out of a rope edged bezel, the orb conveys a watery silver light play. Chain links are taken
from architectural elements of the past century. Finished in soft
burnished silver. Vintage round ring clasp. Signed Sweet Romance.