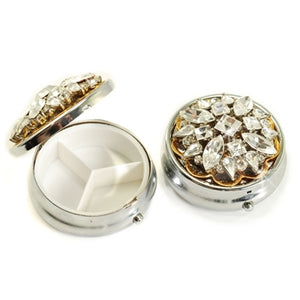 This box is suitable for holding vitamins, pills and candies.
The lid is a 1950s-style light show of crystal stones in squares, navettes and rounds.
Perhaps you remember the one that Auntie displayed on her vanity mirror. She would have loved this one!
You can put yours on display or let it cast about in your portmanteau!
Signed and copyright Sweet Romance USA