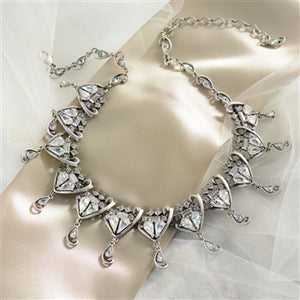 This dazzling collar is a linkage of
overlapping 'lyre' shaped links set with clear stones. The shimmer and silhouette give it a
completely retro cachet! The curl in the collar link is repeated in the drops and the entire chain. Metal finish is burnished silver.
Lobster claw clasp.
Signed and copyrighted Sweet Romance USA.