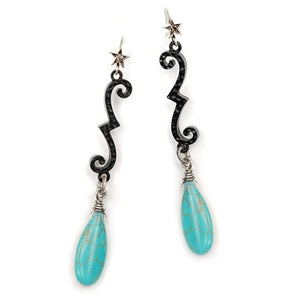 About this collection: Indulge yourself in a uniquely American jewelry collection. Ollipop Goes Country delivers a fashion experience thats sure to lasso your heart and imagination, even if youve never considered going country! Its a spirit-filled and soul-stirring tribute to pioneer women, to cowgirls of the West, both the old and the new. Each design blends fashion with art and beauty with grit through exquisite sculptural details and production techniques. Premium leather and natural gemstones mingle with desert creatures, colors of the earth and symbols of life as a country gal. The perfect fit for a laid back, denim casual look infused with southwestern flavored drama.
Go and kick up a little dirt
Copyright Ollipop, a division of Sweet Romance Jewelry Mfg.